The FHS Metal Shop has been busy this spring and has two items for sale. A Rocket Grill for $150 A Wood Fired Pizza Oven for $450 These items were built by FHS students and are going to go fast. If you are interested in any of these items contact Mr. Olson at the high school. He can be emailed at
dolson@isd361.org
or call him at 218-283-2571 extension 1137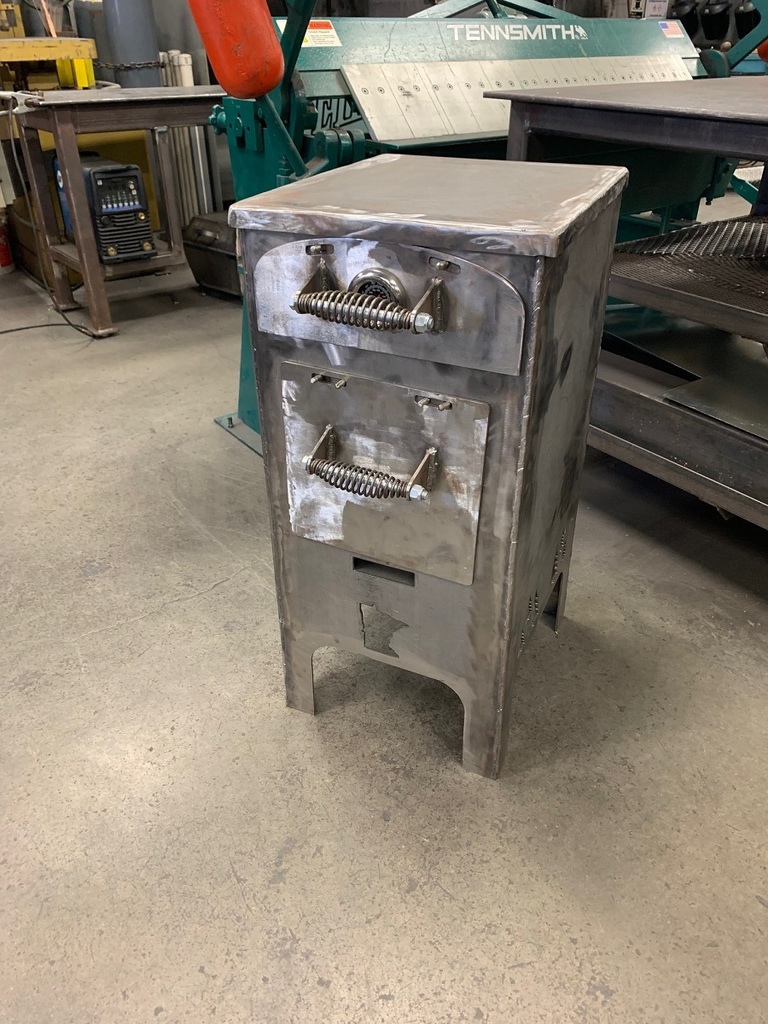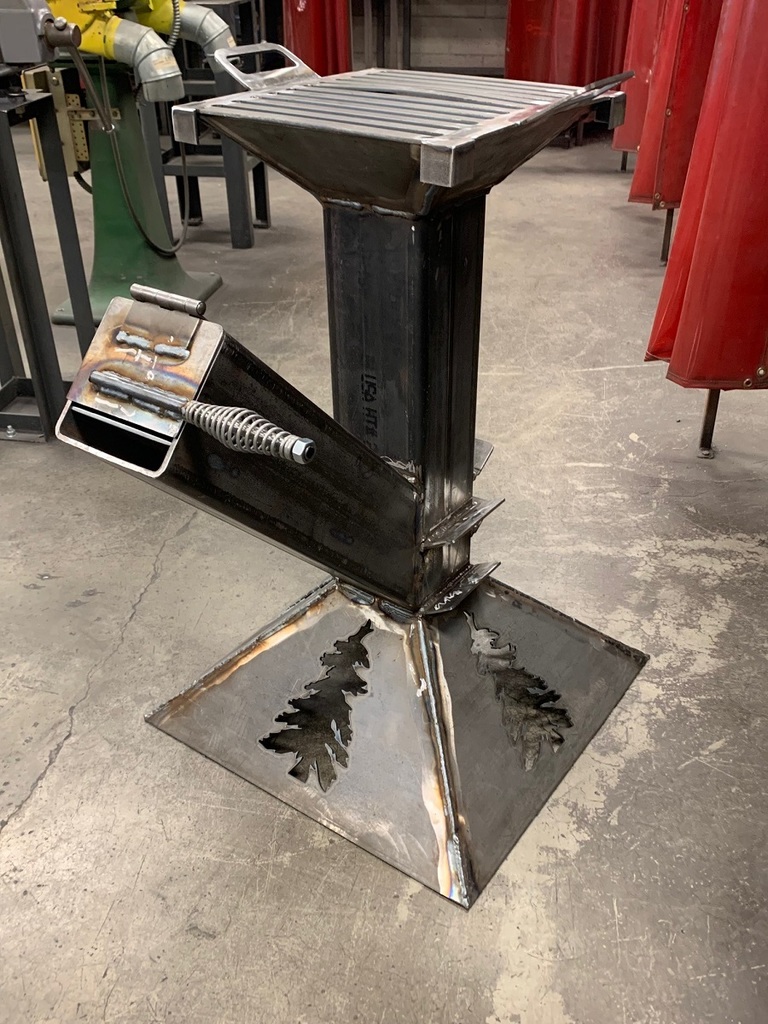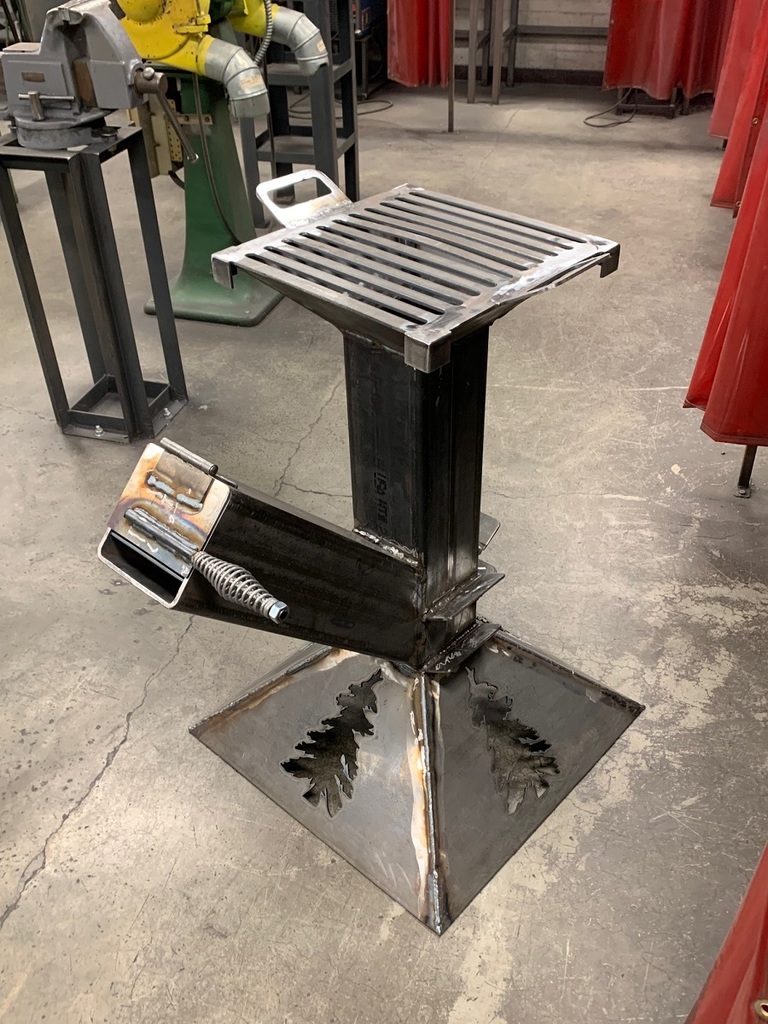 Support our youth!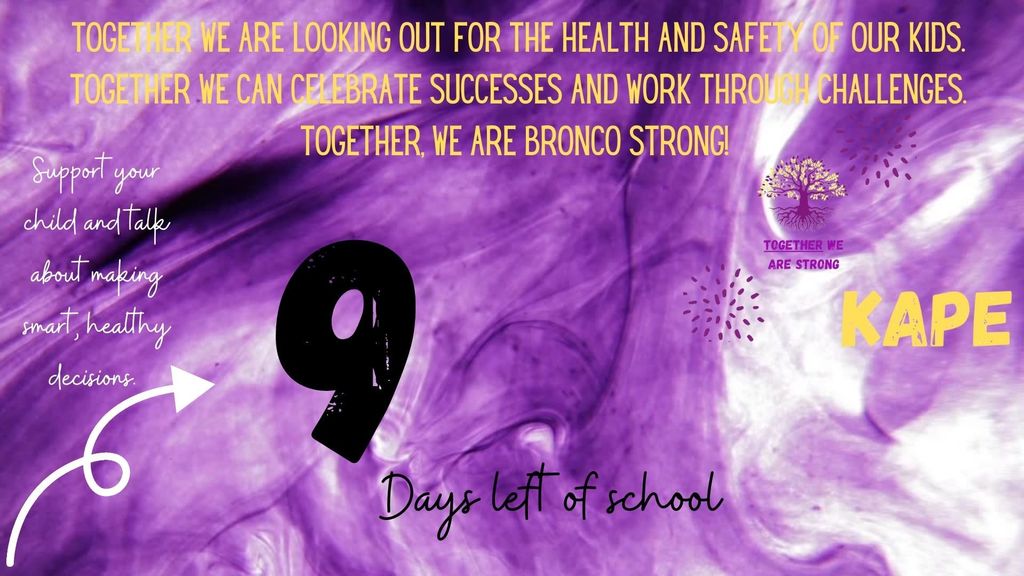 Our kids are leaders. Tell them today! #TogetherWeAreStrong

FHS offers many sports, activities and clubs to join - here is a list of alternative activities you can participate in rather than drinking alcohol or using tobacco/vaping products. Thank you students for choosing healthy and safe choices! #TogetherWeAreStrong #MakingHealthyChoices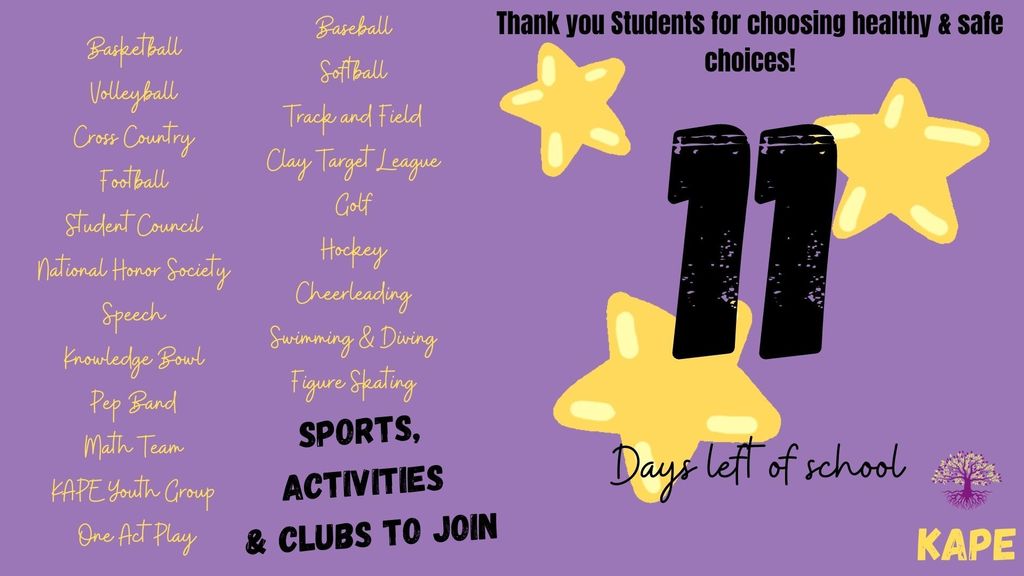 Family Home Interventionist Position Openings, go to ISD361.org for more details on the position.

#TogetherWeAreStrong

Talk early, talk often and be involved with your youth! #TogetherWeAreStrong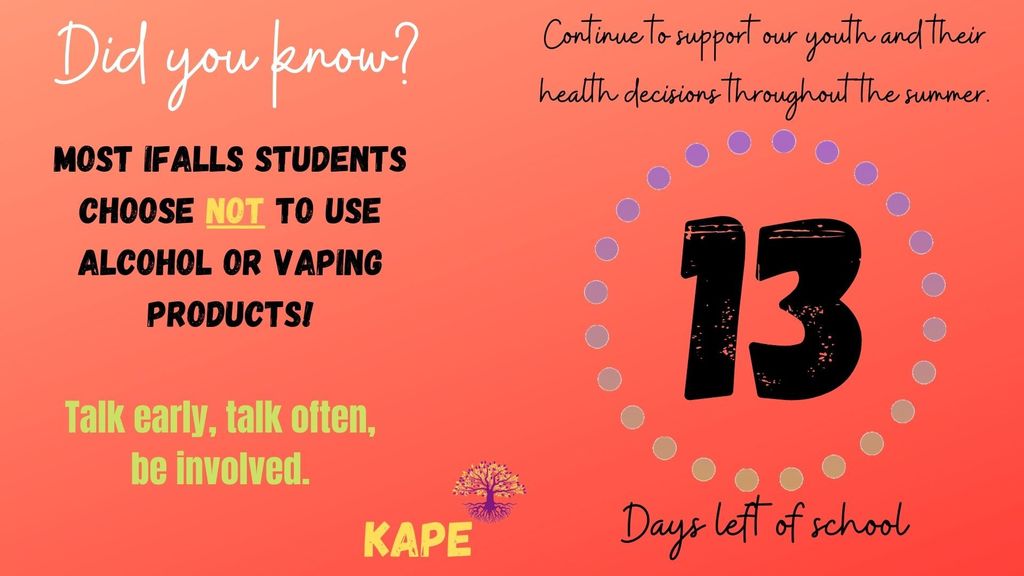 Hey Students! Look at this list our KAPE Youth Group created for some ideas of healthy and safe summer activities you can do! Most I-Falls Students would rather NOT drink alcohol while hanging out with friends. #TogetherWeAreStrong #MakingHealthyChoices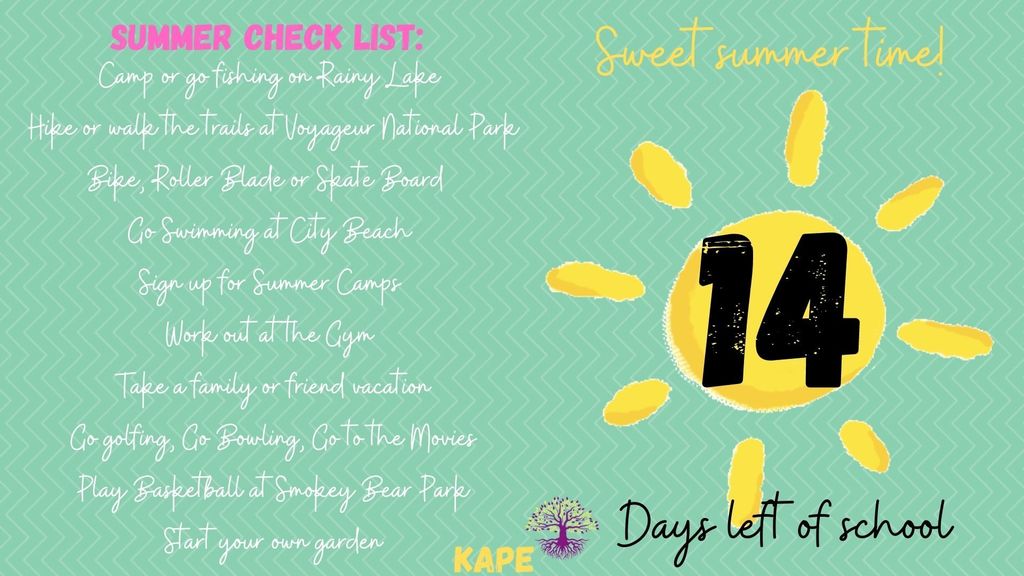 ISD 361 is having phone issues this morning and we are working on it as quick as we can. Thank you for your patience.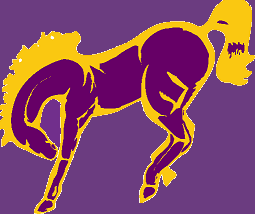 Join us in celebrating the Class of 2022! WE ARE SO PROUD OF YOU! #TogetherWeAreStrong #MakingHealthyChoices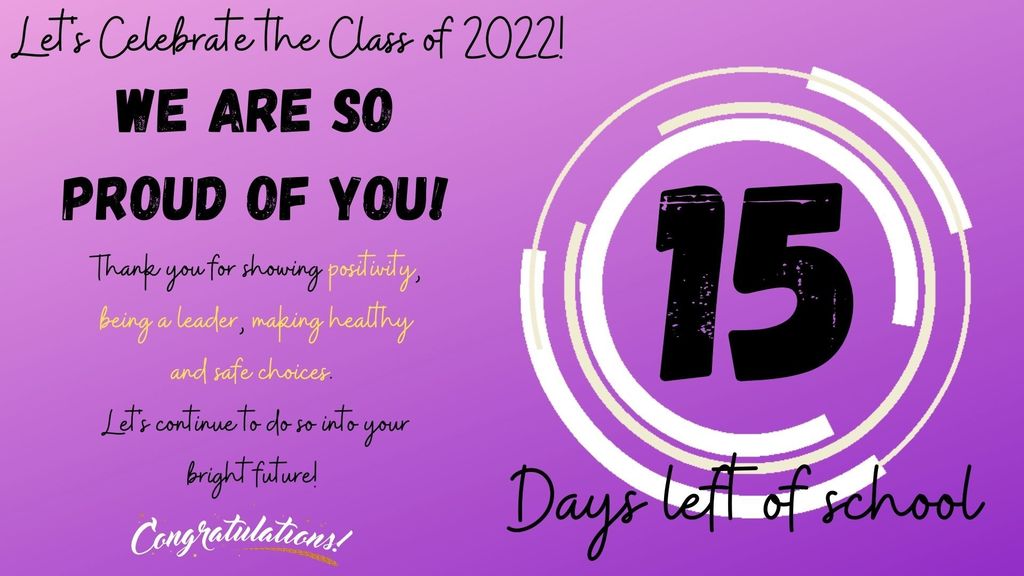 FHS PE/Health Instructor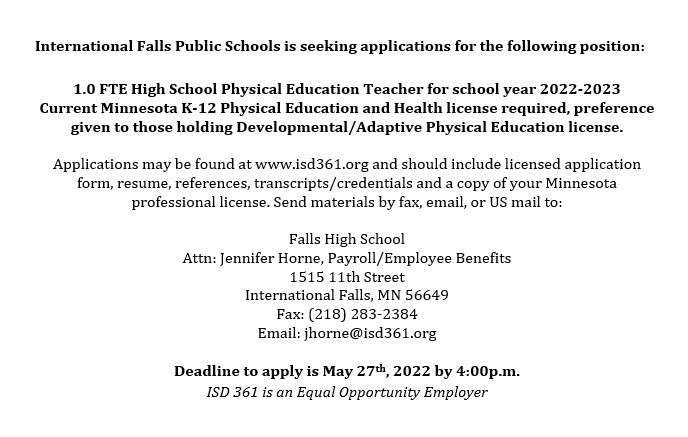 THANK YOU PARENTS! Most don't allow underage drinking. School is almost out, lets stand together and NOT supply alcohol to minors during summer activities and graduation parties. #TogetherWeAreStrong #CountDownToSummer

Boys Head Basketball Coach

FES Custodian-Fireman Opening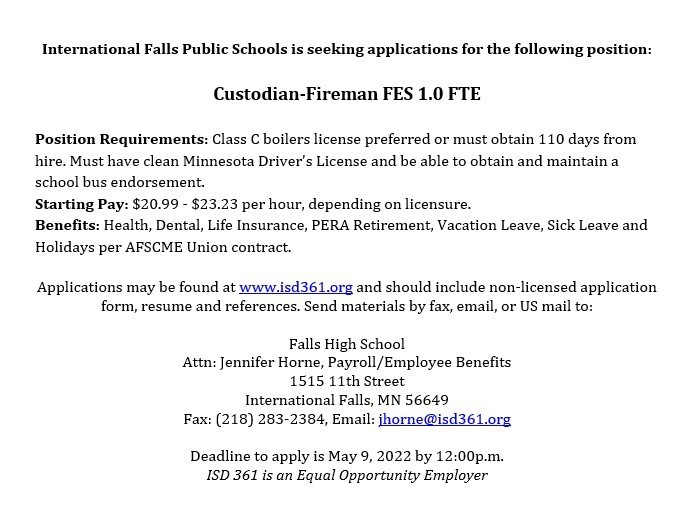 District/Business Office Clerk Opening, go to ISD361.org for more details on the position.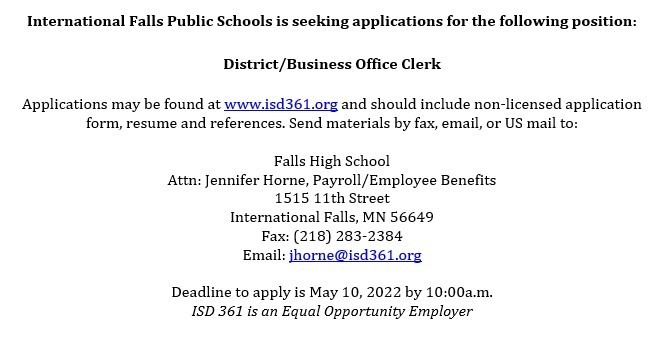 Law Enforcement has completed a sweep of the building with the assistance of the International Falls Fire Department using explosive detection equipment. No explosives were found and the building has been declared safe and clear. It has been reported by Law Enforcement that identical threats have been received at schools across the state. Law Enforcement agencies are working to track the origin of the call. Thank you to all ISD 361 staff, law enforcement, the International Falls Fire Department and assisting agencies for your care and concern to our students as well as your swift response to this threat. Thank you to parents/guardians for your cooperation during the evacuation process. Tomorrow April 21, school will proceed as usual and all activities will run as scheduled

Falls high school was evacuated to the Bronco Arena because of a specific bomb threat. Students currently being dismissed via bus or personal transportation.

Informational flyer from KAPE on e-cigarettes and what parents and guardians need to know. May 16th the American Lung Association will be having an informational session about Vaping in the FHS Cafeteria from 6-7pm. #TogetherWeAreStrong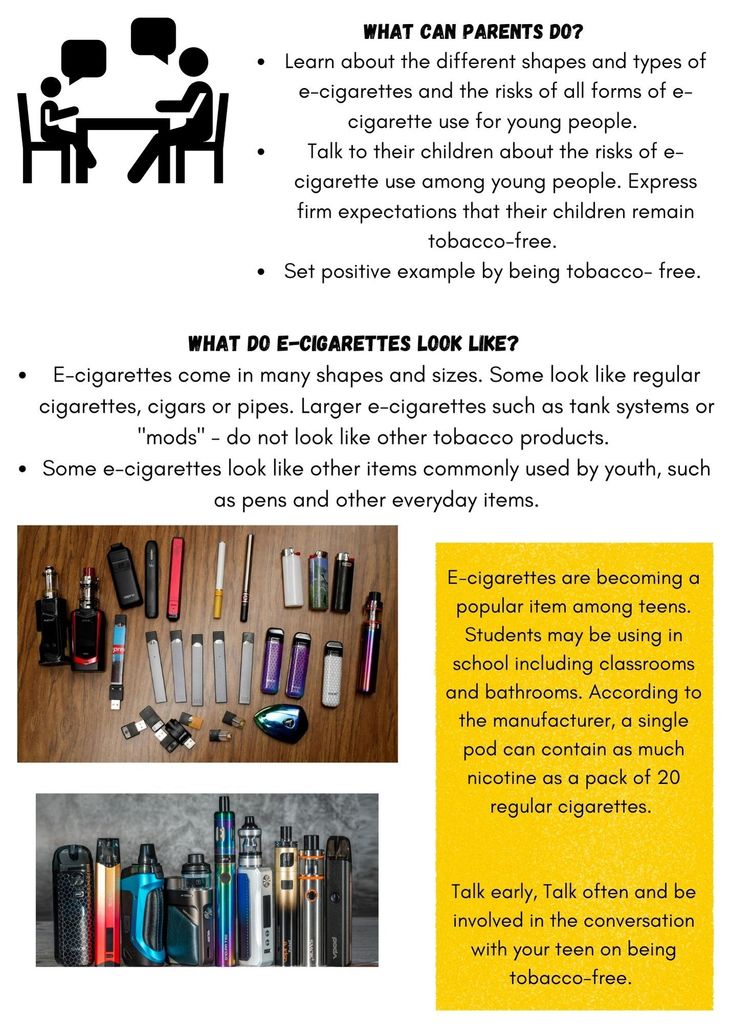 Students in Mr. Olson's Welding II class were challenged to create a project using pieces of steel (called drops) donated by a local manufacturer. Nate Dremmel designed this grill top pizza oven in his CADD Drafting class first hour and fabricated it in his Welding II class seventh hour. He is excited to get it home and give it a try this weekend.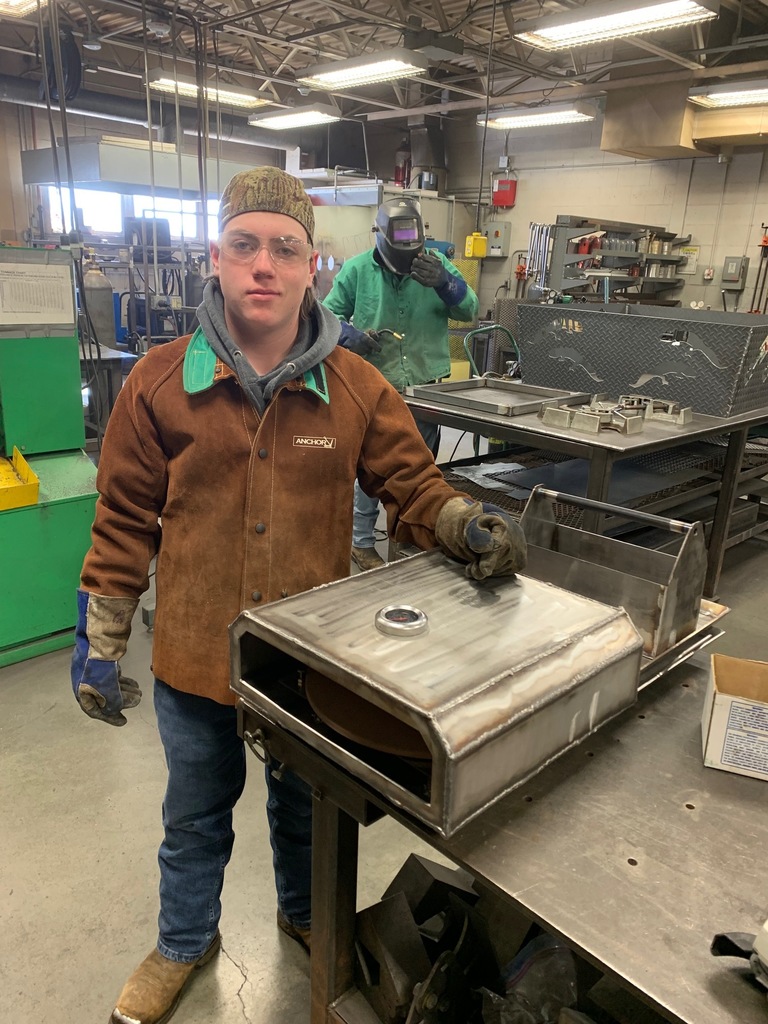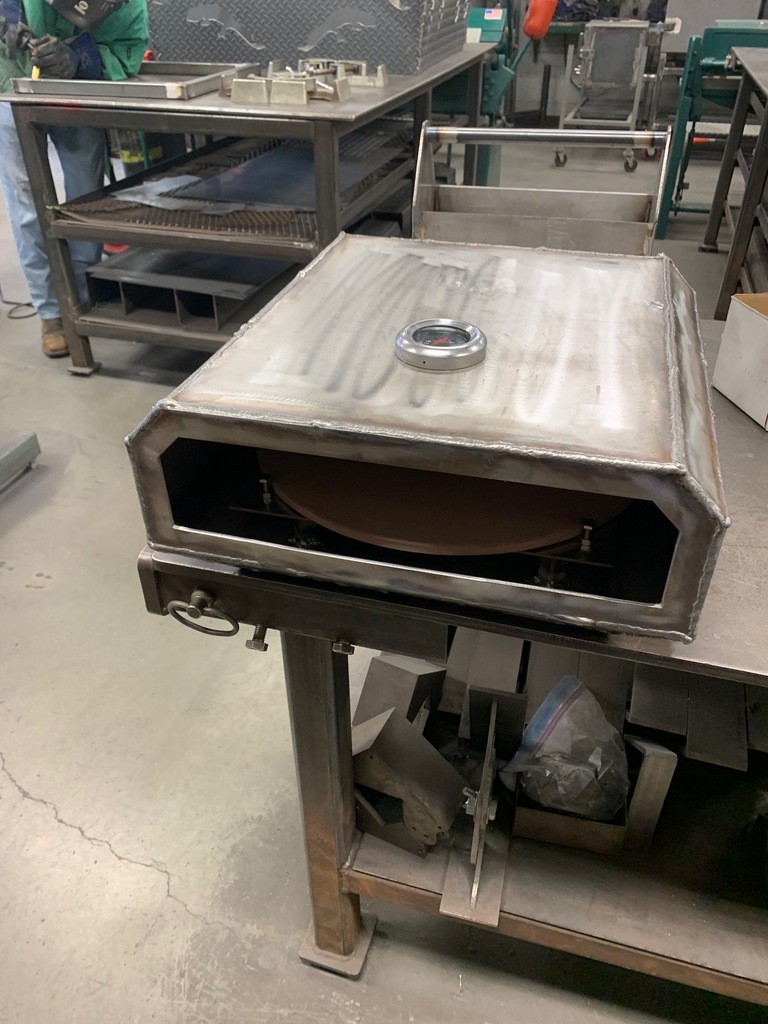 Students in Mr. Olson's Intro. to Engineering class spent the last few weeks designing a board game from scratch. Their target audience was 6th graders, everything needed to be designed with them in mind. A rough concept of the game was thought out and then game boards, instructions and playing pieces were all prototyped. The games were tested by other members of the class and problems were found and fixed. The final version of the games were finished this week and the groups hope to have the sixth graders try them out later this month. The game's themes included Gold Mining, Space Exploration, Snowmobile Racing, and fishing on Rainy Lake.