Thank You Border Boost!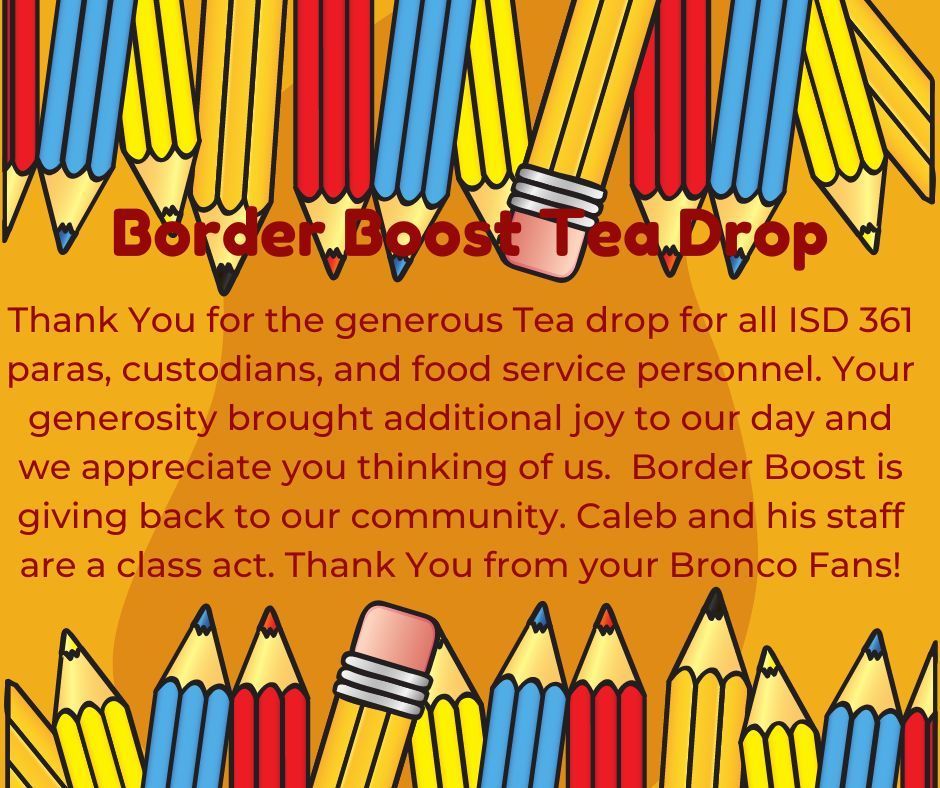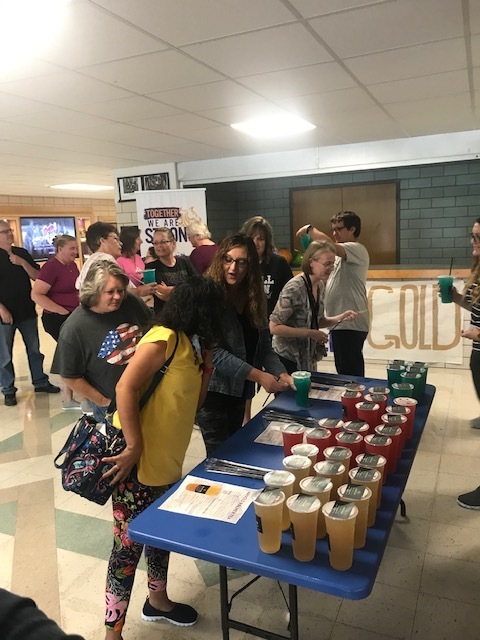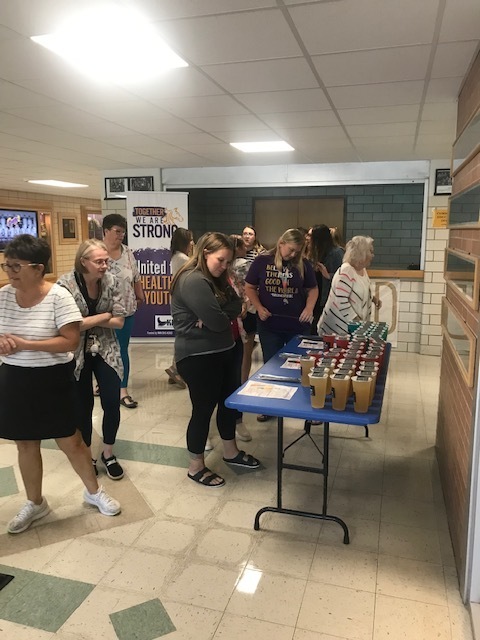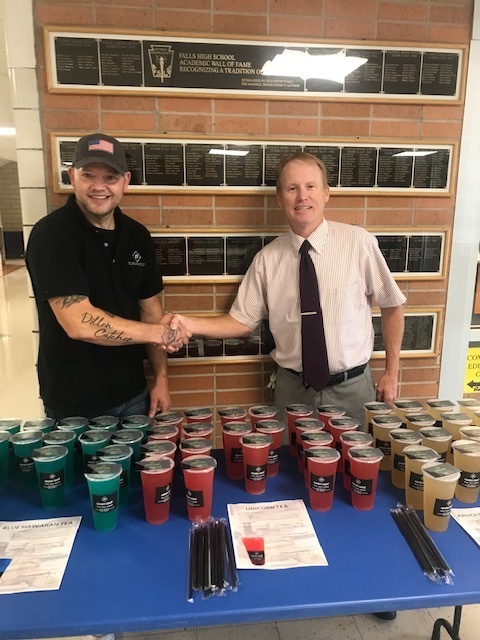 ISD 361 has up for sealed bid: a metal door, siding from dugouts that were damaged by high winds, and 3 small wooden stages. Items for bid can be seen behind the Falls High School. The winning bidder must remove all material in the pile by Noon Friday 8/26/22. Roof section behind the pile is not for sale. Bids will be opened at 9am Thursday 8/25/22. Bid must state the price you would like to pay for all material, must have name and telephone number where you can be reached. Only the winning bidder will be notified. Bids must be in a sealed envelope marked on the outside, "Damaged material bid" and can be dropped off at the main office of the Falls High School between the hours of 7am and 4pm Monday through Wednesday, and until 9am on Thursday 8/25/22.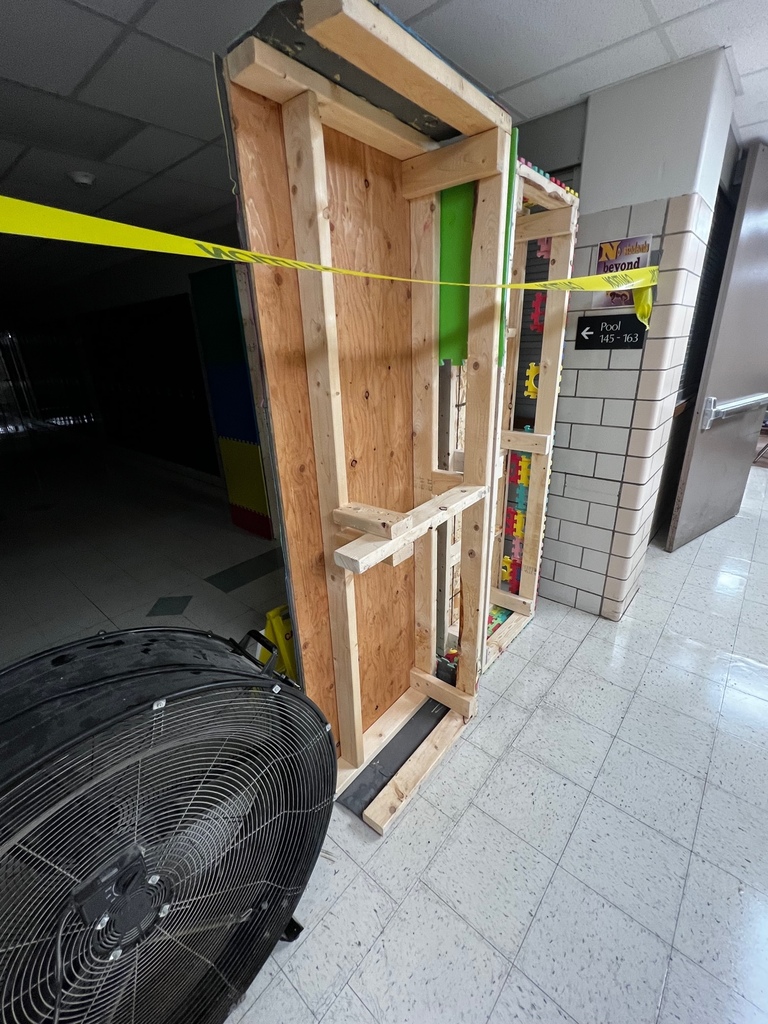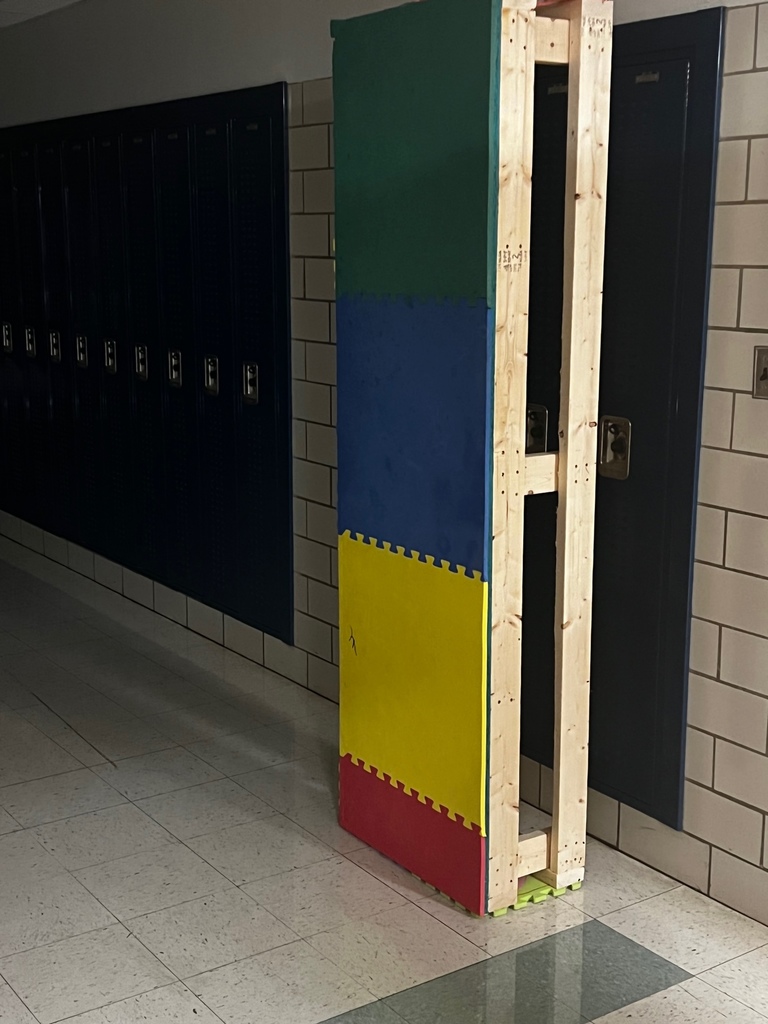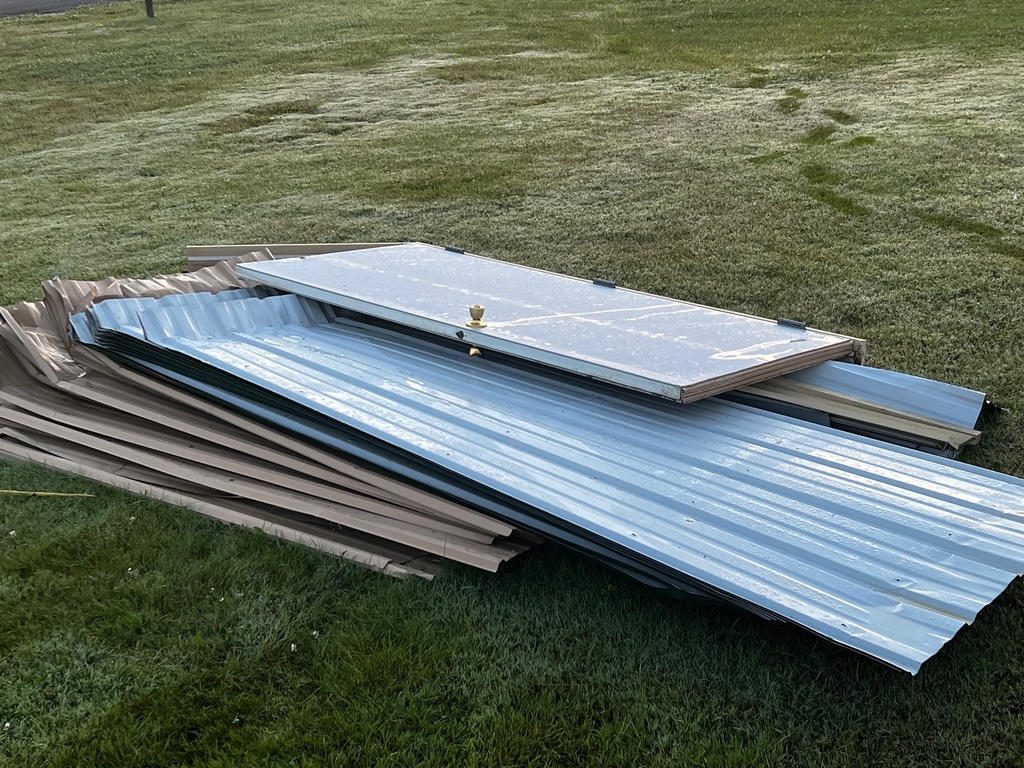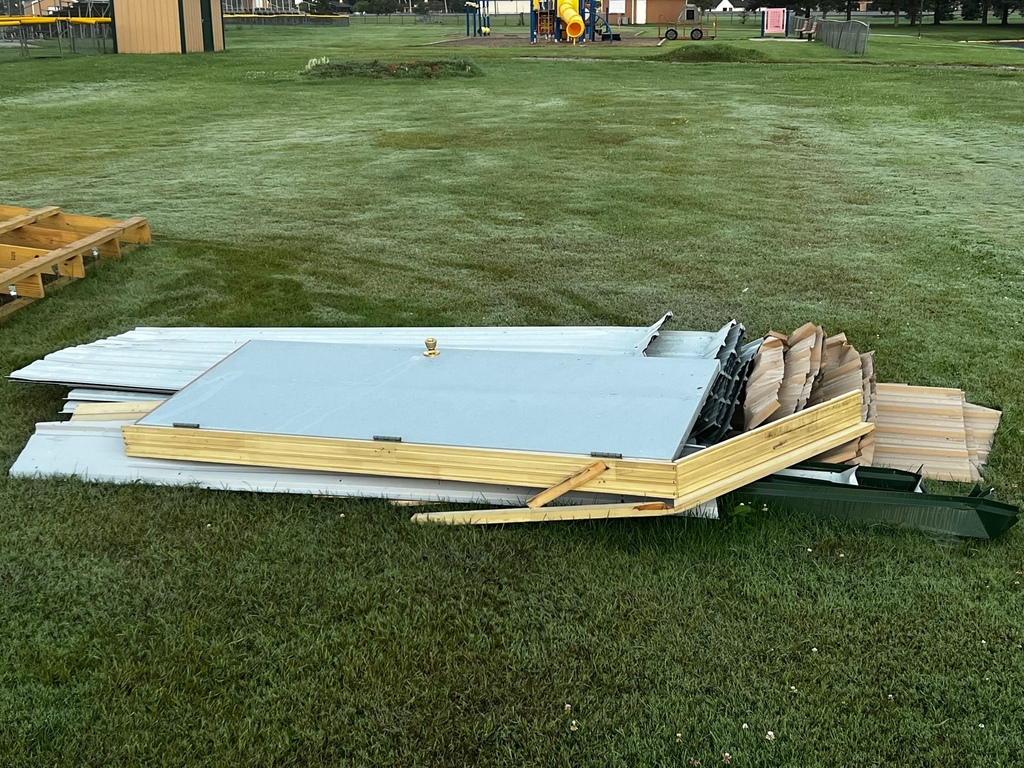 Date change as we do not want to compete with the IFBC Boat Parade - Meeting will be held on Monday August 29th @ Falls High School.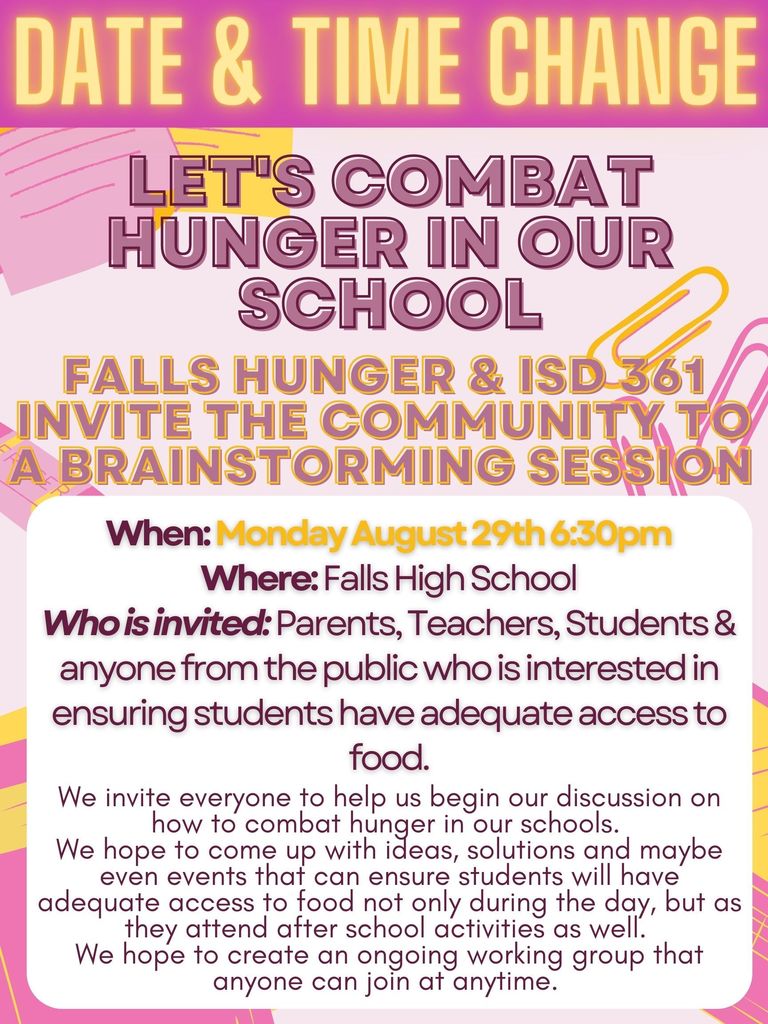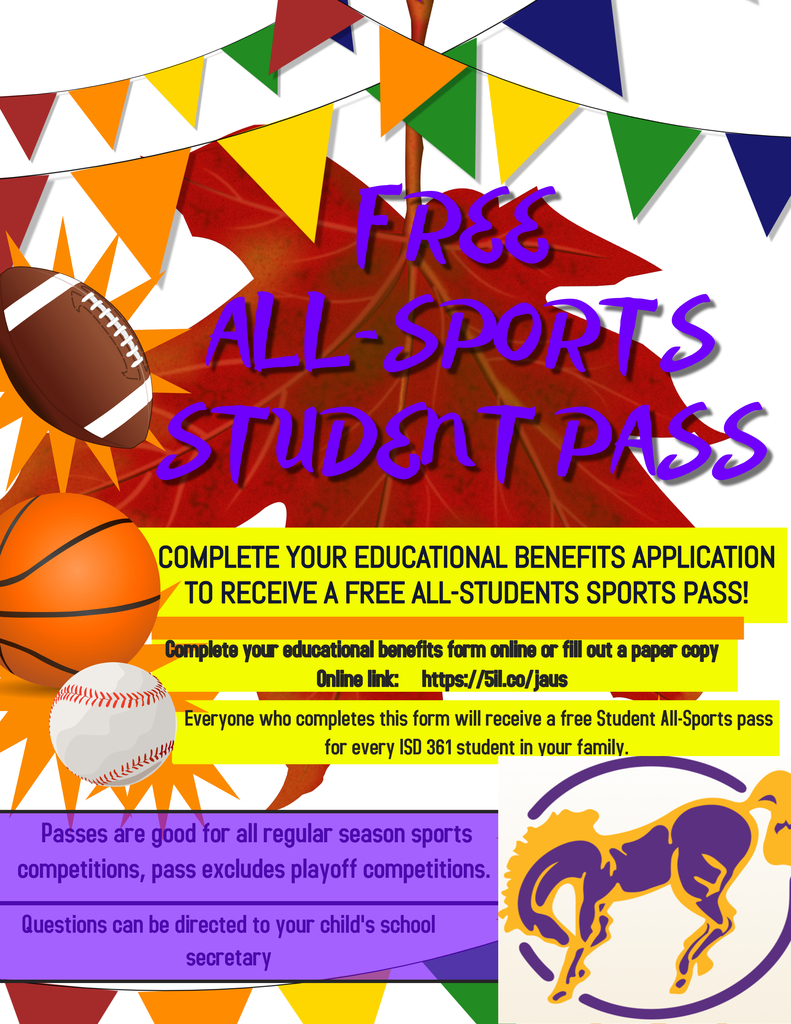 Open Positions: Café Helper, 6 hrs/day at Falls Elementary Dishwasher, 3 hrs/day at Falls Elementary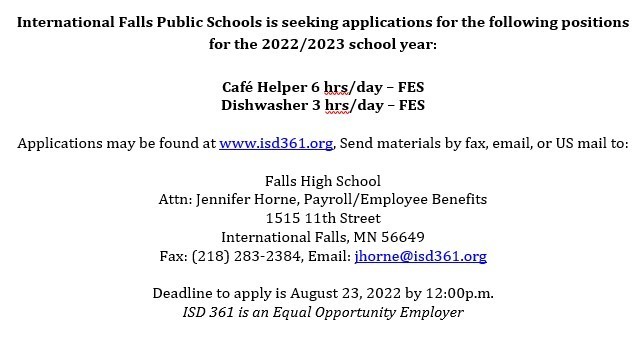 Please attend if interested in helping. Discussion will take place in Falls High School Library.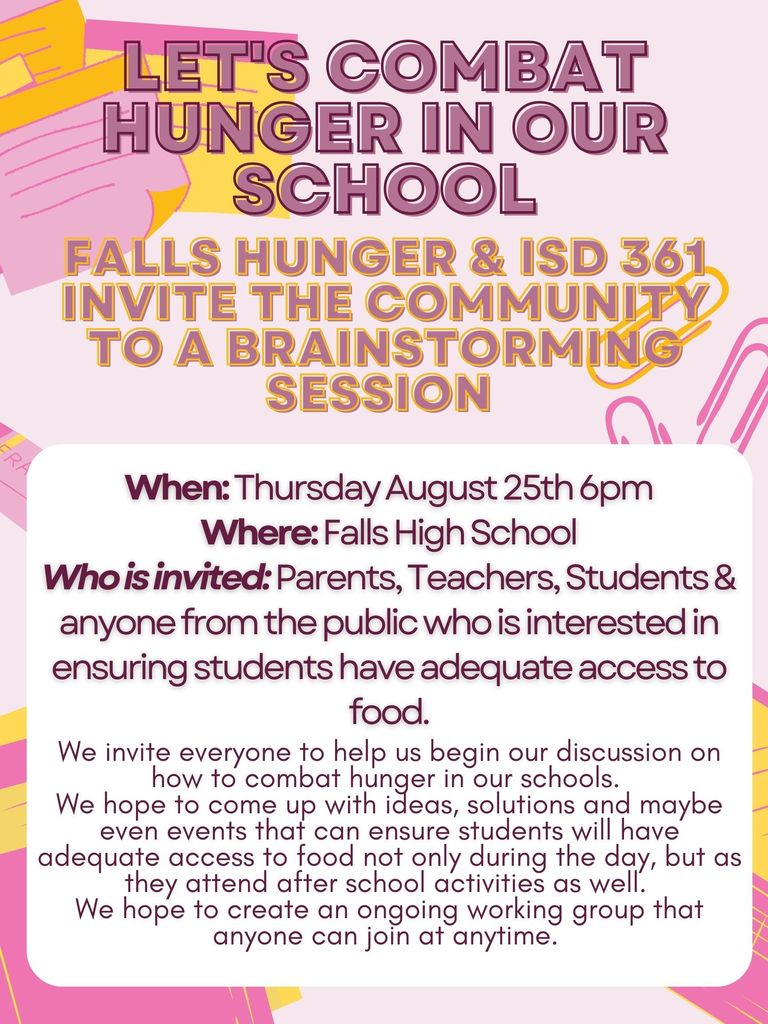 Girls Assistant Basketball Coach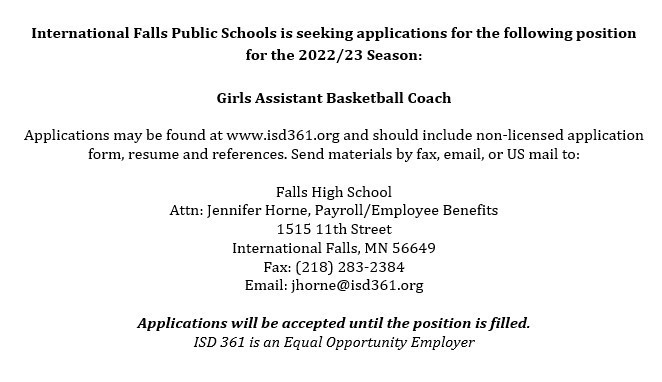 Paraprofessionals needed for the upcoming school year!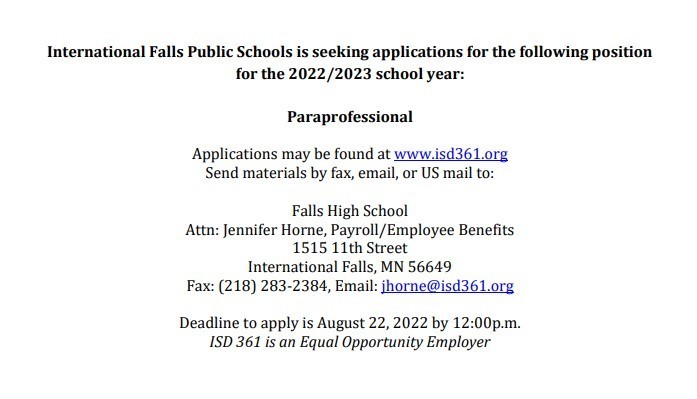 Boys Head Basketball Coach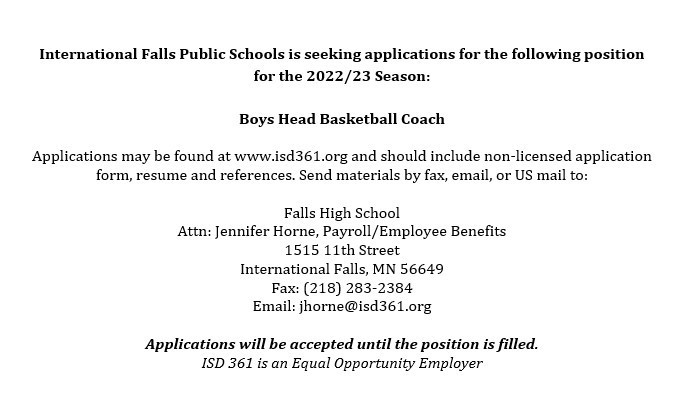 Purchasing school supplies can get expensive for parents. You should save your receipts from these purchases because most school supply purchases qualify for a valuable K-12 Education Credit or Subtraction. Learn more about the credit and subtraction and how to claim it on your taxes next year: https:/
www.revenue.state.mn.us/k-12-education-subtraction-and-credit


Information about becoming a School Board Member Candidate can be found by selecting the "School Board Election Information" link under the About menu option on the school district website.

School Board filing opens August 2nd. What You Need to Know About Serving on a School Board Are you considering a run for your local school board? The role and responsibilities of a school board member are often misunderstood. This informational session will provide an overview of what a school board member does, the statutory requirements of being a school board member, the characteristics of being an effective school board member, and personal questions to consider before making the choice to run for a school board. Presenters: Former School Board Members Amy Jones and Paula O'Loughlin, Former Superintendents John Schultz and Denise Pontrelli In-person option: Wednesday, July 27, 5 PM-6 PM (optional Q&A 6-6:30 PM) Location: Metro ESCU 2 Pine Tree Dr #101, Arden Hills, MN 55112 Virtual option: Thursday, July 28, 9 AM-10 AM (optional Q&A 10-10:30 AM) To register, email Sherri Skogen at
sherri.skogen@sitelogiq.com
Presented by SchooliQ Any questions about what is involved in being a school board member, ask on of our current board members. Email contacts can be found at:
https://www.isd361.k12.mn.us/page/school-board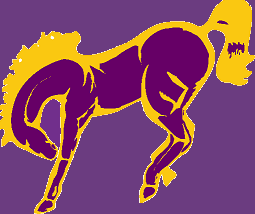 ACT Testing Dates for Next Year


ISD #361 is now accepting applications for the upcoming 2022-2023 school year for Bus Drivers. Go to
www.isd361.org
under employment opportunities, and click on applications to find the fillable or print version of the non-licensed application today! Have more questions? Please contact me, Jen Horne at 218-283-2571 ext. 1182 or via email
jhorne@isd361.org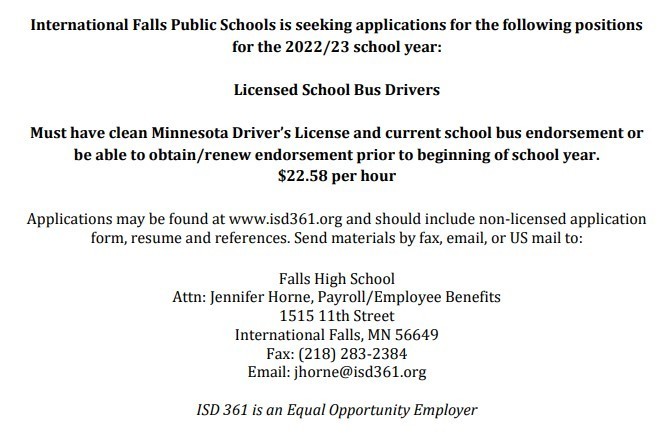 Social Studies Teacher

Basketball Coaching positions open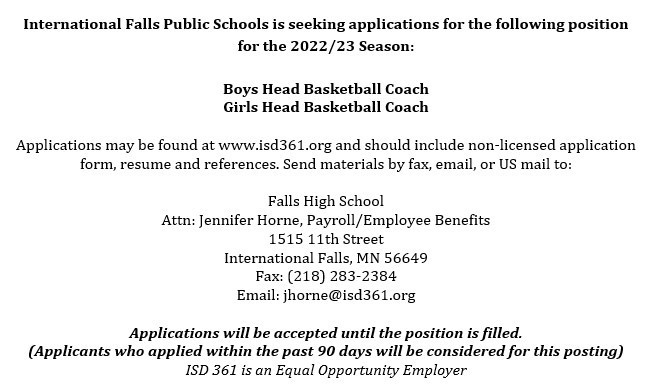 Happy last day, Students and Staff!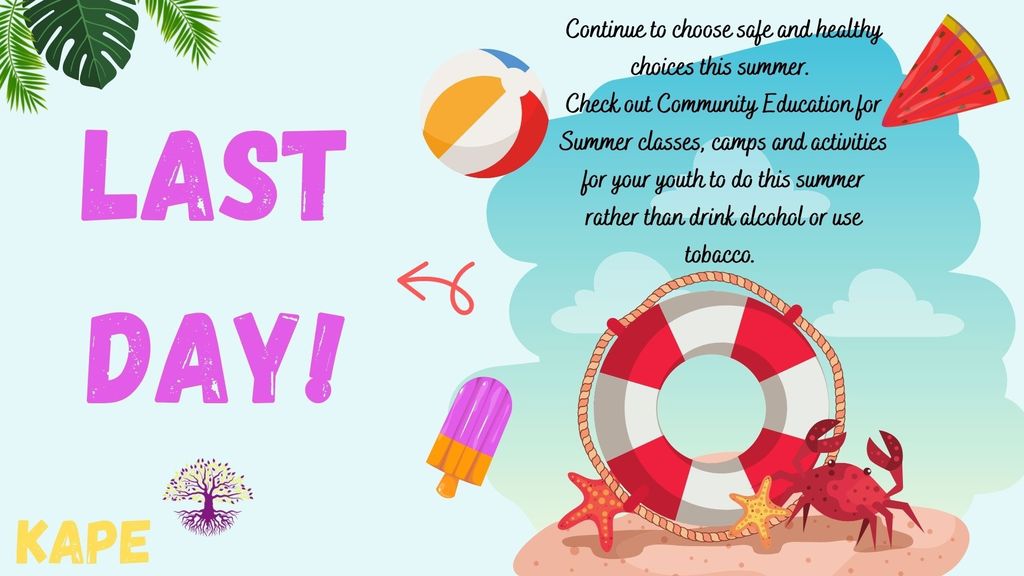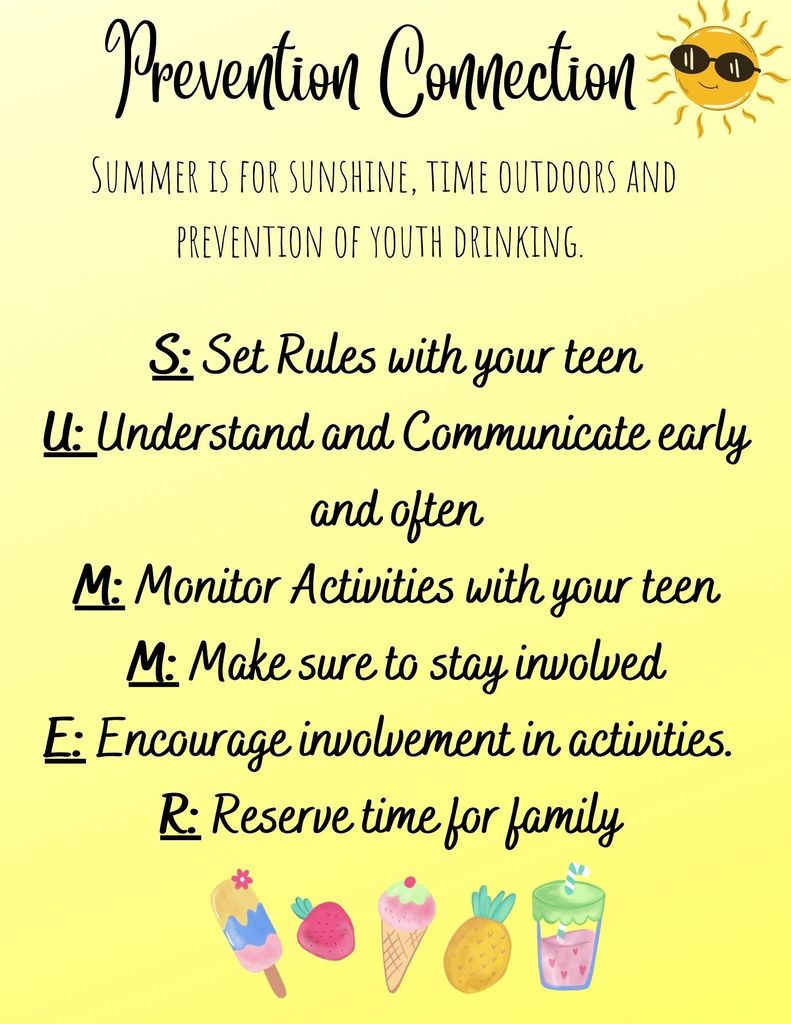 Reminder with graduation and summer events coming up. #MakingHealthyChoices